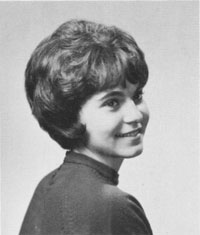 City:  Duxbury
State:  MA
Marital Status:  Married
Married Name:  Centurino
Spouses Name:  John (Buddy)
Children:  2 - Jonathan & Todd
Biography:  Rosanne graduated from Lesley College. She currently teaches Grade 6 English and has has taught elementary school in Rockland for many years. Rosanne and her husband Buddy have two sons; Jonathan and Todd.