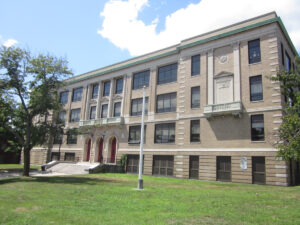 Welcome to our website. We are pleased that you have stopped by to visit. We hope you'll find our website enjoyable!
If you are a classmate, and have not already done so, please take a few moments to submit a Class Member Update.
---
60th Reunion
The EHS Class of 1962's 60th Reunion is scheduled for Saturday, Sept. 17th, 2022 at Jimmy's Steer House in Saugus, MA.
See this link for details:
EHS Class of 1962 60th Reunion
We hope to see you there!
---
Latest posts
Ronda G. (Young) MouldsMay 26, 1944 – April 7, 2022 Ronda (Young) Moulds, age 77, formerly of Melrose passed away peacefully with family and friends by her side on April 7, 2022. Beloved wife of the late John J. Moulds, Jr. Loving mother of Sean J. M. Fallon of Melrose & Kelly A. Murray & […]

Leona (Fitzgerald) Gallo GALLO, Leona E. (Fitzgerald) Of North Reading, formerly of Everett, passed away peacefully on April 11th, she was 77 years old. Beloved wife of the late Robert H. Gallo. Devoted mother of Robert H. Gallo Jr. of NH, Robin (Gallo) Eisenhaure and her late husband Peter, Kerri (Gallo) Shaw and her husband […]

The Everett High School Class of 1962 60th Class Reunion is scheduled for Saturday, September 17th, 2022 at Jimmy's Steer House in Saugus, MA. Classmates, please complete the survey information below to let us know whether or not you are planning to attend. If planning to attend, please send your payment and meal selection(s) to […]
---
This website is neither sponsored or endorsed by Everett High School or the Everett Public School System.
All views and opinions expressed are those of the author and/or website owner.