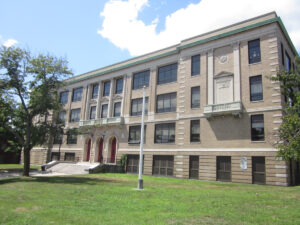 Welcome to our website. We are pleased that you have stopped by to visit. We hope you'll find our website enjoyable!
If you are a classmate, and have not already done so, please take a few moments to submit a Class Member Update.
---
60th Reunion
The EHS Class of 1962's 60th Reunion was held on Saturday, Sept. 17th, 2022 at Jimmy's Steer House in Saugus, MA.
See this link for details:
EHS Class of 1962 60th Reunion
---
Latest posts
Francis Charles "Chuck" Olsen Francis Charles "Chuck Olsen died on May 8, 2022 after battling complications following vascular surgery. Chuck was born in San Francisco, CA on March 7, 1944 to Bernard Charles Olsen and Alice Elizabeth Olsen while his father was serving in the US Navy. The family later returned to Everett, MA where Chuck […]

Diane Fenno Berman BERMAN, Diane (Fenno) Beloved Mother and Grandmother Age 78, of Peabody, MA, formerly of Revere, passed away peacefully Friday, February 3, 2023, in Topsfield, MA. She was the devoted wife of the late Robert Berman. Diane was born September 1, 1944 in Everett, MA, the daughter of the late Louis and Mildred […]

John Joseph Johnson On April 28, 2020 at the age of 76 years old. John was the son of the late Walter "Cecil" and Mary (Day) Johnson. He is survived by brother William "Mickey" Cromwell and his wife Lucy of Mashpee, Walter Johnson and his wife Lenora of Revere, and his "baby" sister Martha of […]
---
This website is neither sponsored or endorsed by Everett High School or the Everett Public School System.
All views and opinions expressed are those of the author and/or website owner.