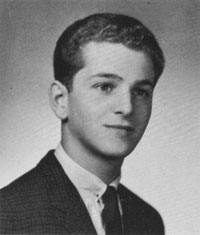 City:  Melrose
State:  MA
Email:  zutano@aol.com
Occupation:  Associate Dean
Marital Status:  Married
Spouse's Name:  Nancy Angela Ceddia
Children:  2 - Kenneth, Jr. and Nicole
Grandchildren:  None
Biography:  Employed at Northeastern University for 34 years in a variety of positions in Adult & Continuing Education. Manage most of the University's branch campuses. Established and managed an undergraduate program in Cairo, Egypt in 1996. Serve as Associate Consultant and Senior Lecturer in the Human Resource Management teaching department and oversee faculty in this area. Currently teach as Senior Lecturer in a the HRM area: Organizational Behavior, Leadership, Changing Workforce and Labor Relations. Present several courses via the online teaching method available worldwide.