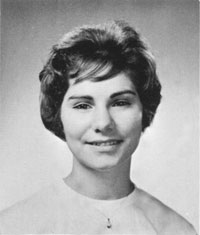 Hampton, MA – Lorraine Bernadette Simonelli, 77, of Hampton, passed away peacefully, surrounded by her loving and devoted family, on Saturday, February 19, 2022. She was born October 11, 1944 in Cambridge, MA the daughter of the late Dominic and Angelina (Scaringi) Martini. Lorraine and her late husband, Michael J. Simonelli, who predeceased her in 2020 shared over 55 wonderful years together. Lorraine was raised in Everett, MA and graduated from Everett High School with the Class of 1962. After graduation, in 1965, she married Michael, her high school sweetheart. The young couple settled in Peabody, MA where they raised their family. She worked many years at Micrion in Peabody, MA as a receptionist. After 29 years in Peabody, the family moved to Hampton where she continued working in Peabody until she retired in 2003.Mike and Lorraine enjoyed their retirement winters in North Myrtle Beach, SC, and made many friends there. She also was a dedicated grandmother who was always available and willing to help with them in any way she could. She even had a side job as a retiree at her son's machine shop, D&D, Inc. Lorraine leaves her son, Darren Simonelli and his wife, Deborah and her daughter, Jennifer Price and her husband, Kevin, all of Seabrook. She also leaves her grandchildren, Vincent and Gianna Simonelli and Joseph and Anthony Price. She was loved by her family and many friends and will be dearly missed.
Lorraine was predeceased by her husband Michael, and parents Dominic and Angelina.
Visiting hours will be from 6 to 8 P.M. on Wednesday, February 23, 2022, in the Remick & Gendron Funeral Home-Crematory, 811 Lafayette Road, Hampton. A mass of Christian burial will be celebrated at 10 A.M. on Thursday, February 24, 2022 at Our Lady of the Miraculous Medal Church, 289 Lafayette Road, Hampton. Burial will follow in the Exeter Cemetery. The family suggests memorial donations be made to OutReach Ministries, c/o Our Lady of the Miraculous Medal, 289 Lafayette Road, Hampton, NH 03842.