— Save the date! —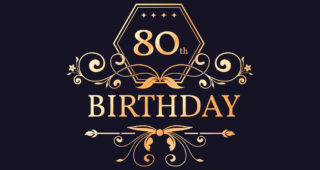 Most classmates will be turning 80 in 2024. To celebrate, we are planning a "birthday party" on September 14th.
---
The Everett High School Class of 1962 will be celebrating our 80th birthdays on Saturday, September 14, 2024.
Location: Continental Restaurant
266 Broadway (Route 1 North)
Saugus, MA 01906
Time: 12 PM to 3:30 PM
Cost: $60.00 per person (non-refundable)
Menu: Fruit Cup w/ Sherbert
Salad, Rolls and Butter
Choice of One of the Following:
> Chicken Cordon Bleu
> Baked Boston Scrod
> 14 oz. New York Sirloin
Oven Roasted Potatoes
Fresh String Beans
Ice Cream
Coffee and Tea
If interested in attending, please forward your check to Dottie (Merlina) Hensley, 30 Parker St., Saugus, MA, 01906, before August 24th, 2024, and indicate your choice of entree on your check. Spouses and guests are welcome.
---
Questions??? Contact:
We hope many classmates will be able to attend. We're looking forward to seeing y'all there…