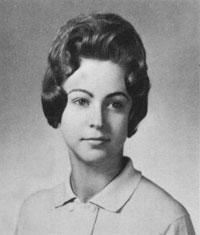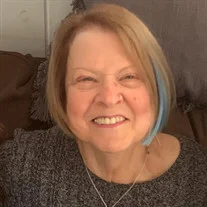 Angela Marie (Saia) Canto of Hudson, NH passed away after a period of declining health at the Community Hospice House in Merrimack on May 26, 2022. Angela was the daughter of the late Angelo and Viola S. Saia of Everett, MA.
Angela was born and raised "down the line" in Everett. Saia Italian Bakery in Everett was the family business that Angela grew up admiring as her parents worked hard to provide for their family. She has traveled to Everett many times to see the location where the bakery was and still felt the magic seeing the Saia name in the sidewalk of the property. Angela was one of three children. Her brother, Frank Saia, was the oldest of the three children and married to Marion Saia from Londonderry, NH. Her sister, Marie (Saia) Piorun, the youngest of the three children, married to Gregory Piorun from Chicago, IL.
Angela met the love of her life, Edward Canto, at the age of 13, him 15. At the age of 19 and 21, they were married on August 4,1963 and enjoyed a wonderful Californian honeymoon to begin their story together. They built their first home in Everett and then started their family. Their first son, Mark Canto of Merrimack, NH was born in 1965 followed five years later with the birth of their second son Edward D. Canto of Nashua, NH in 1970. Each son built a family that Angela was very proud of. Mark has two beautiful daughters: Chelsey Morgan Canto of San Diego, CA and Gabrielle Olivia Canto of Merrimack, NH. Ed and his wife Michele also have two beautiful daughters: Stephanie Viola Canto of Nashua, NH and Samantha Rose Canto of Nashua, NH. All lovingly referred to as her "chickies". Angela was delighted to create family traditions like sitting at the top of the stairs on Christmas morning, Nana sleepovers, bottomless cookies, and the endless secret keeper. Overall, an extremely loving an proud Nana.
Ed and Angela were married for 41 years at his passing in 2004. To celebrate 41 years of happiness together they took a trip to The Atlantis and they swam with a dolphin together to celebrate. Angela has assured her family and friends she is not afraid to go to Heaven, because "my Eddie is waiting for me."
Angela had an award-winning career working for TSA at the Manchester Airport for eleven successful years. Angela was the first TSA agent to find a gun in a bag going through the check point. For a few years she was a traveling TSA agent and was stationed multiple places throughout the country, but her favorite was in Colorado, where she made a friendship with "My Mr. Wager," Robert Wagner, that is.
Angela leaves behind the family mentioned above, plus three Godchildren: Darlene, Gregory and Susan. Angela has extended in-law family that she is saying goodbye to is Sabina Taylor of East Boston, predeceased by Sabina's husband John Taylor. Camille Gilardi, married to Lou Gilardi, and Ann Albert, married to Fritz Albert. She also leaves behind many beloved nieces and nephews as well as great nieces and nephews.
The family wishes to thank neighbors Deb, Jean and Kathy for their endless watchful eye over dear Angela. We also have grateful heart for Mary, for being a friend, and Vickie, for that last trip to Foxwoods!
Visiting hours will be held on Wednesday June 15th from 5pm – 6:45pm with a Prayer service at 6:45pm in the Dumont-Sullivan Funeral Home, 50 Ferry St., in Hudson. A Mass of Christian Burial will be held on Thursday, June 16th at 10am in Immaculate Conception Church, 216 East Dunstable Road, Nashua. All may meet at church. Burial will follow in Edgewood Cemetery in Nashua. 
In lieu of flowers, Angela asked that donations be made in her loving memory to St. Jude Children's Hospital at www.stjude.org.
https://www.dumontsullivan.com/obituaries/Angela-Canto-2/#!/Obituary